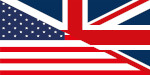 Dear visitor,
We are a small association located in Latium and more precisely in the Giovenzano valley, a few dozen kilometres from Rome.
After having helped many cats on a personal basis for several years, our president, Mrs. Brunella Bucciarelli, decided in 2017 to found a voluntary association which has been recognized as a non-profit organization in 2019. Our association is also listed in the database of the Italian Institute of Donation, which certifies our seriousness and efficiency.
Our mission is to take in cats in distress in the Giovenzano Valley: we sterilise them and give them medical care, and we look for a new family for them or keep them in our shelter when their health problems are too serious. We have saved many sick and/or abused cats and have carried out hundreds of sterilisations and dozens of adoptions. You will find on this site the exact report of our actions (in Italian) for the years 2020 and 2021. The report for the year 2022 has been published monthly; we have carried out a total of 97 sterilisations (71 females and 26 males) and 22 adoptions.
We give shelter to more than ninety cats in our structure. They have at their disposal sheltered, equipped and heated rooms, while being free to go out when they wish to take advantage of a very large field where they can run, climb trees, play… There are no cages at our place, except in the treatment room which has been equipped to accommodate cats in need of intensive treatment. The outdoor area is fenced, so our friends are completely safe.